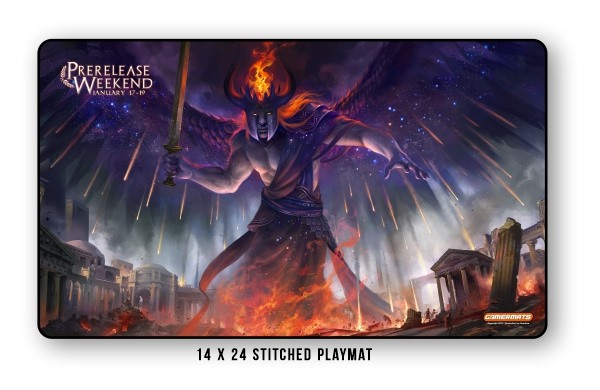 Theros Beyond Death Prerelease Saturday at 3pm
Magic: The Gathering
Prerelease
2020-01-18
15:00:00
The Theros Beyond Death Prerelease gives players a sneak peek at the new set along with a themed insert, a Spindown life counter, and a premium promo card of any rare or mythic rare in the set.
Contents: 
6 Theroes Beyond Death booster packs
1 foil promo-stamped rare or mythic rare from Theros Beyond Death
1 MTG Arena code card
1 Spindown life counter
2 packs per player will be added to the event. Every player who stays until the end of the event will win at least 1 booster pack, but can win more depending on finial standings.
We will also be drawing randomly for a Games King Playmat each round of the event.
36
Please put the name down of each player who you are preregistering.